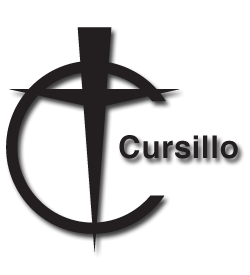 Upcoming Events
Weekends Reunion (for "Babe Chicks" from the last men's and women's weekends, their spouses, families, sponsors and teams)         June 1, 1-4pm, Sacred Heart Catholic Church, 375 Lumen Christi Lane, Salisbury, NC.
Grand Ultreya September 20-22 at Valley Haven Camp & Retreat Center 7655 Valley Haven Drive, Hickory, NC
Regional Encounter October 18-19, Orlando, FL

"Our mission is to evangelize the world through the formation and support of small groups of adult Christians, committed to the work of Christian renewal in all aspects of life."
What is Cursillo?
To explain Cursillo to someone who has never experienced Cursillo is at best, difficult.  Often, for those who have experienced Cursillo it is still somewhat mystifying.  This is not because the Cursillo Movement is a "secret" organization.  The reason behind the mystery is God.  No one can fully explain how God touches each person in His special/unique way throughout the various elements of the Cursillo Movement.  This Web site cannot explain the mystery of God.  The Web site will, however, attempt to explain the human aspect behind the Cursillo Movement.  More…
"Christ has no hands, no feet but yours"
School of Leaders
May 18 St. Leo, Winston Salem
June 15 Sacred Heart, Salisbury
July 20 St. Leo, Winston Salem
August 17 Location TBD
September NO SOL Please attend the Grand Ultreya!