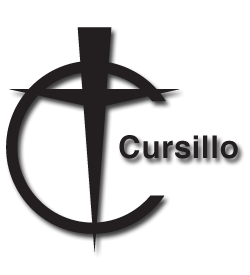 Upcoming Events
Grand Ultreya September 20-22 at Valley Haven Camp & Retreat Center 7655 Valley Haven Drive, Hickory, NC. Click here to register!
Regional Encounter October 18-19, Orlando, FL
Men's weekend July 30 – August 2, St. Paul, Greensboro!
Women's Weekend August 6-9, St. Paul, Greensboro!

That all women and men of the world will know the Good News that God loves them, Cursillo provides a foundation for the person to live what is fundamental to being Christian – love of God and love of neighbor, experienced through three essential encounters – with oneself, God and others – with the purpose of leavening their environments with the Gospel.
What is Cursillo?
To explain Cursillo to someone who has never experienced Cursillo is difficult. Even for those who have experienced Cursillo it is still somewhat mystifying. The reason behind the mystery is God. No one can fully explain how God touches each person in His special and unique way throughout the various elements of the Cursillo movement. This Web-site will not attempt to explain the mystery of God. We can, however, attempt to explain the human aspects behind the Cursillo movement.
Cursillo is a recognized worldwide movement of the Roman Catholic Church, based on the charism given by the Holy Spirit to Eduardo Bonnin in the early 1940's in Mallorca, Spain. The full name of the movement is "Cursillo de Christianidad", or "Short Course in Christianity" although it is really much more than that!
The Cursillo generally begins with a three day weekend (separate men's and women's weekends) during which the participants experience three encounters: an encounter with one's self, an encounter with Christ and an encounter with others. The three day weekend is an intense experience of learning and spiritual growth in the Catholic faith but also an opportunity to make new friends within the diocese and have some time to get away from the stresses of the world, have some fun, laugh and relax.
Unlike other retreats, Cursillo does not end after the three days. The participants continue to live out what they have learned in their "fourth day" –their regular daily lives. Groups of Catholic friends meet weekly to discuss their faith journey in a structured but comfortable format. Once a month, the various local groups get together to rekindle their weekend experience. Their lives become a continually shared experience of their Catholic faith , strong friendships are formed and others in their environments are influenced by them.
The worldwide Cursillo movement, with "Cursillistas" numbering in the millions, is transforming the world for Christ, one country, one diocese, one group of friends, one person at a time. If you'd like to learn more about Cursillo and are a Roman Catholic in the diocese of Charlotte, click here to email your local contact.
"Christ has no hands, no feet but yours"
School of Leaders
August 24 Sacred Heart, Salisbury
September NO SOL Please attend the Grand Ultreya!
October 26 Sacred Heart, Salisbury
December 7 Sacred Heart, Salisbury